The Sunroom
Blending the best of the indoors with the best of the outdoors.
Whether you want a garden room or a functional indoor-outdoor space, the sunroom addition makes the perfect home improvement for those needing:
extra space
an "outdoor" area with all-year-round use
a fully-functional room optimised to get the best of both your views and natural sunlight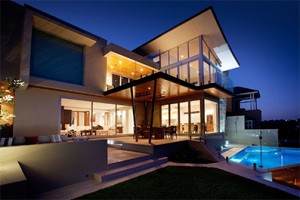 Exceptional Outdoor Decking
Outdoor decking is a classic choice for quick and effective home improvements. So it's no surprise that it comes with some classic lifestyle benefits too.
The outdoor deck is perfect for anyone wanting to get more use out of their outdoor areas, add value to their home and get the most out of their views. Take your pick between lush and hardy merbau timber or the style freedom and easy maintenance of treated pine timber decking. No matter what you choose, nothing quite captures the Australian lifestyle like a gorgeous outdoor timber deck.
Merbau timber: much loved hardwood native of northern
Queensland. Known for it's warm colour that reddens with age, and
durability.
Treated pine: affordable, flexible and totally pest resistant. Treated pine decking can be stained or finished in a range of colours to get the look you want.
Affordable Carports
Customisable carports, seamlessly attached to your home.
Our home improvement projects include the installation of flat, gabled and insulated carports. With incredible spanning capabilities, our carports are able to cover wide areas. So you can protect a whole family fleet of motor vehicles. Opt for the gable-roofed carport, equipped with extra height, if you're looking for an outdoor addition that can protect and accommodate your boat or caravan.
Our insulated carports also double as an outdoor entertainment area, so they're an ideal home renovation for those wanting to kill two birds with one stone. If you're looking for a space that not only protects your vehicles, but extends upon your home and looks great too, come explore our carport designs now.