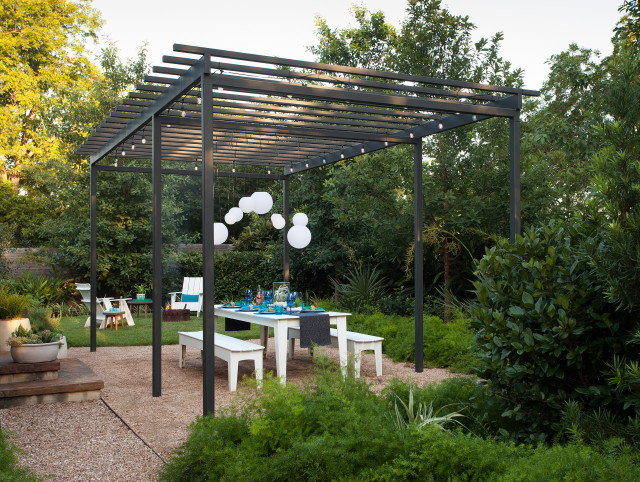 Remember last Summer when you had an excruciating case of sunburn from spending too much time outside without protection? Although the time in the swimming pool and putting the barbeque grill to good use was all great fun, the water-filled blisters across your back, shoulders and neck made you question whether you would ever go outside again, and your entire existence became riddled in pain and discomfort that no amount of aloe vera could cure.
However, this year, you know you need to put the proper preparations in place to avoid the consequences of prolonged sun exposure, which is why you've decided to invest in a small garden pergola from Wizard Home Improvements in Australia – an excellent choice!
Now you can enjoy the beautiful outdoors with family and friends with the ultimate protection; offering shade, comfort and versatility to enhance the experience of every occasion.
What You Should Consider Before Signing Off On Your Pergola Design.
If you've decided to invest in a pergola, you wouldn't want anything less than top-tier quality and aesthetic appeal that transforms your home's outdoor area into a desirable oasis of functionality and beauty, but that all comes down to the design you choose and the people you choose to build it.
So, what should you consider when constructing your build design, and what elements are most important to ensure you have the best possible extended living space?
Location – where you choose to have your pergola constructed is vital for your build's overall functionality and feel. Think about the areas of your home that need more usable space and the atmosphere you would like to create with the best viewpoints of your home, i.e. the rose garden in your back yard.
Roofing – different roofing styles will significantly impact the feel and natural airflow of your build.
Flooring – in pursuit of durability and value, flooring options are a critical element for consideration. Keep in mind maintenance and upkeep when making your choice.
Lighting – there's no doubt you'll want to use your pergola for entertaining in the evenings, so lighting for your pergola is essential.
Privacy – there will always be a need for privacy when enjoying your outdoor living space, so you might want to consider installing outdoor blinds for your pergola. Not only will the blinds increase the value of your build, but they will also serve as a barrier against harsh elements such as wind and rain.
With the help of our dedicated and professional design and build team, you can rest assured we will exceed your expectations and deliver an exceptional small garden pergola you will enjoy for years to come.
Contact us today for a freestyle consultation!

Kevin Pobjie grew up in Sydney and started working in the home improvements industry over 30 years ago. He is married with two children, one boy and one girl, 24 and 20. Kevin started selling awnings, pergolas and sunrooms using Hunter Douglas and Stramit before he started Wizard Home Improvements in Granville in late 2004. He is now licensed by fair-trading to build awnings.