When it comes to renovating your patio, you don't have to break the bank. With the right budgeting and planning tips, you can save money on your patio renovation without compromising quality. Here are some great ways to cut costs for a successful and affordable.
Shop Around for Materials

Material costs can quickly add up, so it's important to shop around for the best deal. Look at home improvement stores and online retailers to compare prices and find the highest quality materials for your budget. Consider buying in bulk if you need a lot of material, or ask about any discounts that may apply.
Do-It-Yourself 
If you're willing to get your hands a little dirty, doing some work yourself can save you money. For example, installing pavers or laying concrete is something that most DIYers can handle if they have the right tools and materials. In this instance, the cost would only come from the materials and tools that you need to complete the job. If you don't feel comfortable tackling more complicated tasks like plumbing or electrical work, it's best to leave those jobs to the professionals. However, it is best to note that if you have no experience in renovating a patio, things might not go according to plan, and you could end up hiring a contractor to complete or fix the project anyway.
Reuse Materials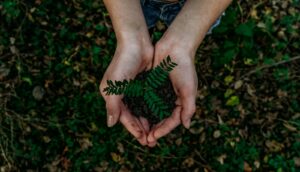 Reusing materials from your existing patio can help keep costs down and even give your new patio a unique look. For example, if you have some bricks or pavers left over from previous projects, consider incorporating them into your new design. This will not only save time and money, but also add a unique touch to your patio.
Choose Quality Over Quantity 
When it comes to materials, it's important to choose quality over quantity. Cheap materials may seem like a bargain at first, but they can end up costing you more in the long run if they need replacing or repairing sooner than expected. Investing in high-quality materials can help ensure a longer lifespan for your patio and save you money in the long run.
Hire an Experienced Patio Company 
Hiring an experienced and reputable patio contractor is essential for ensuring quality work that lasts. Look for a company with plenty of experience in the field and check their reviews or ask friends and family for recommendations. A professional contractor can also help you stay on budget and guide you through the entire process, from start to finish.
Renovating your patio doesn't have to be expensive or stressful if you follow these tips. With the right materials, tools, and contractor, you can save money on a beautiful outdoor space without compromising quality. If you're looking for a professional to assist you in your patio renovation, then get in touch with us today. Happy renovating!