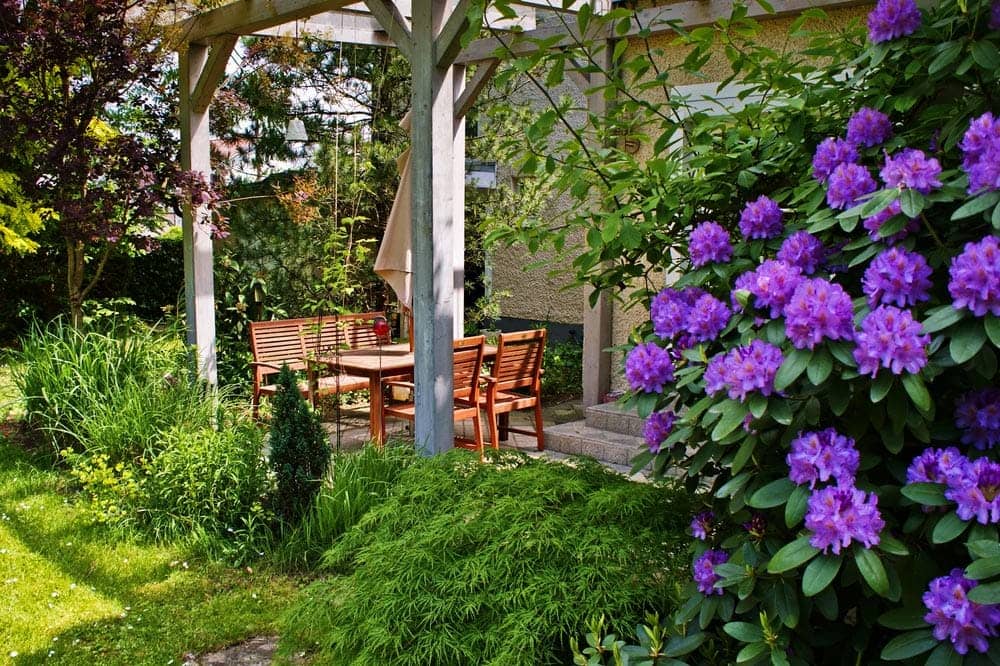 Some Sydneysiders seem to forget that home improvements don't just end inside the home. If you really want to make your house shine, you need to put as much effort into your landscaping as you do to remodelling that room. And a one-size fits all approach won't cut it here. When it comes to choosing the plants and garden arrangements to match your home improvements, they vary greatly depending on what they're complementing, for instance, a carport needs different plants to what a pergola would.
Pergolas are very in at the moment with the rise of outdoor rooms, and knowing how to pick the right plants for in and around your pergola can make a huge difference to how much you love that new space.
Before you even think about what plants you like or want, you need to know what your plants need to do, whether it's as simple as growing in a certain shape or way, or acting as a screen. For pergolas, to provide some extra protection from the sun, as well as to take advantage of the pergola's shape and design, look at climbing plants that have large amounts of foliage, or even consider trees like the Japanese Maple that'll give you plenty of shade as well as colour.
Once you know what your plants need to do, you can start narrowing down your possible candidates by finding out what conditions these plants will have to face daily. Is your pergola built on rich soil, or hard clay? Is there a lot of direct sunlight falling on it, or will those plants need to manage in a bit of gloom? Don't forget, you can also use pots and containers to grow your plants if you've got a few specimens in mind that you'd love to have, but might struggle with the conditions you've got.
There's no ideal selection of plants for every cheap pergola in Sydney, unfortunately, but that doesn't mean there isn't a perfect set of plants for your pergola just waiting for you to find. It's all about knowing what you want, doing your research, and being willing to be both flexible and a little bit creative.

Kevin Pobjie grew up in Sydney and started working in the home improvements industry over 30 years ago. He is married with two children, one boy and one girl, 24 and 20. Kevin started selling awnings, pergolas and sunrooms using Hunter Douglas and Stramit before he started Wizard Home Improvements in Granville in late 2004. He is now licensed by fair-trading to build awnings.