Summer is here (well it certainly feels like it already!) But is your outdoor space up to scratch? Here are eight hot-right-now trends to revamp your outdoor living room ready for entertaining all season long.
1. Go for gold
Gold pots, lights, cushions and furniture, you name it. Adding a splash of glitzy gold adds an element of glamour while brightening up the space. Turning your space a warmer hue with golden lights will make you feel like it's golden hour on a tropical island every night of the week.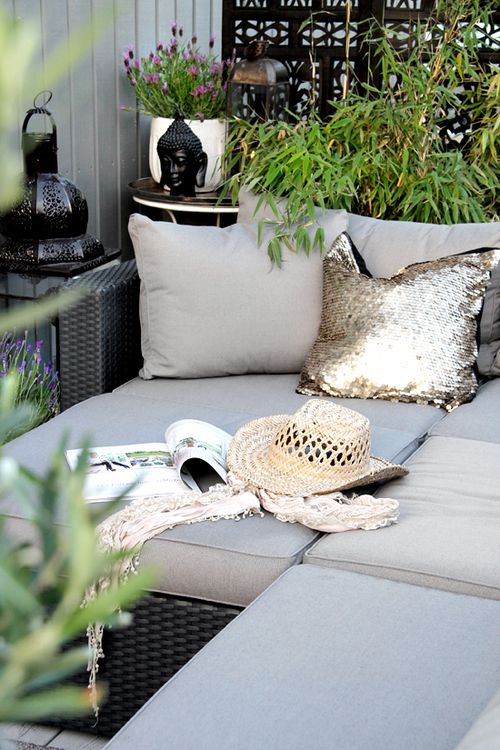 Image via Some Rolling Stone.
2. Edible gardens
As our lives become increasingly urban, sustainability and returning to simple processes like cultivating one's garden and cooking are growing in popularity. Even just adding a row of herbs will help you to add flavour to your home cooked meals. If space permits you can branch out into a variety of fruit and veg from tomatoes and chilli's through to avocados and mangoes. Delicious.


Image via Star Apple Edible + Fine Gardening.
3. Succulents
Succulents are on trend right now; and for good reason too. They are durable, drought tolerant and come in a huge variety of colours and shapes. You can find micro-sized versions and if planted in a big enough space, they can grow into large vines and bushes.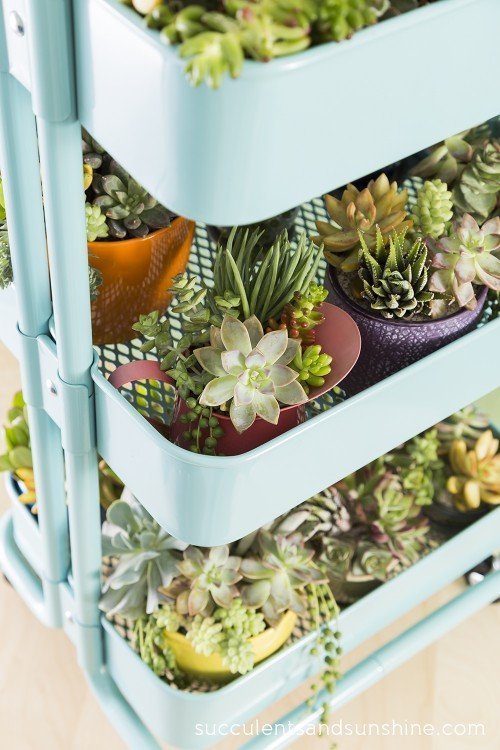 Image via Apartment Therapy.
4. Look to the desert for inspiration
This summer it's all about that late afternoon hour, but in the desert. Think pale pinks, greys, reds and faint pastels. Combine these with your gold and your outdoor area will be totally transformed.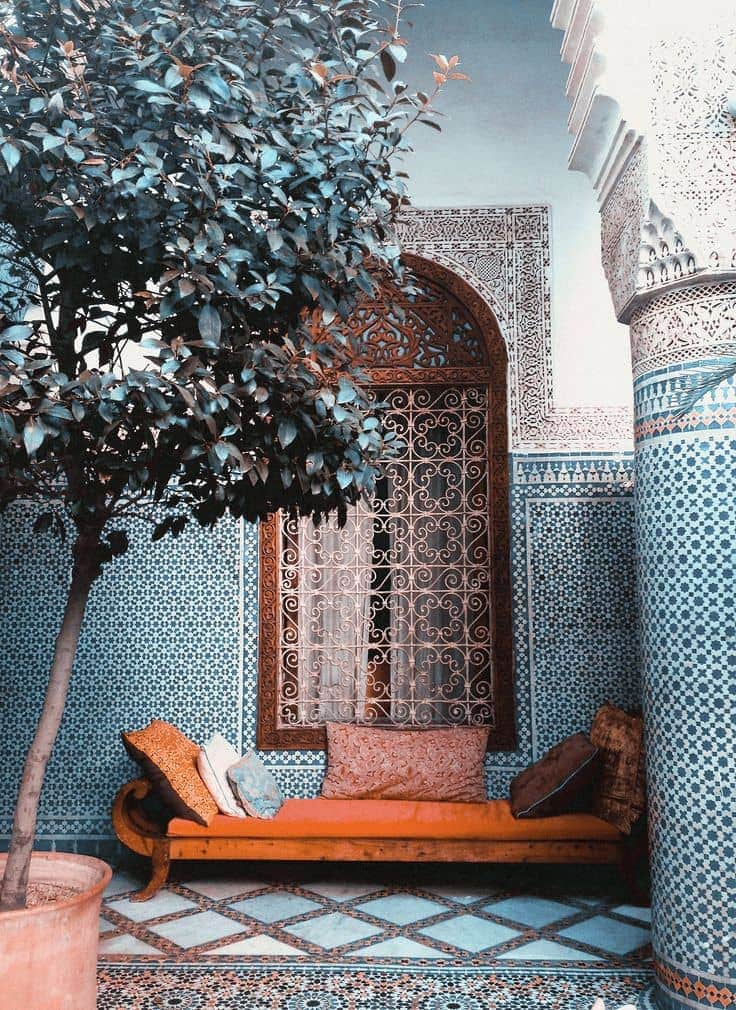 Image via Atelophilia.
5. Permeable paving
Permeable paving is popular for both its sustainable features and natural aesthetic. Built over a bed of aggregates rather than a cement slab, permeable paving is designed to drain water instead of holding on to it. This means you won't have to deal with puddles after rain, and the water is cleaned of pollutants as it passes through.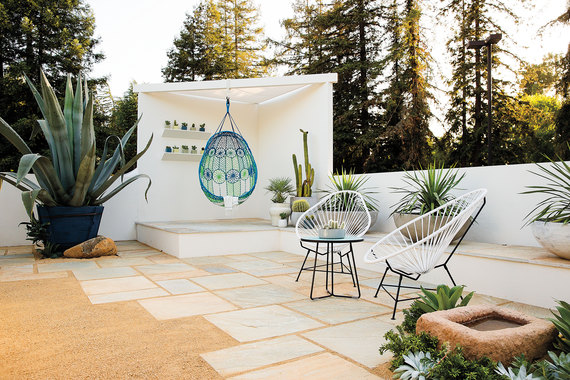 Image via The Huffington Post.
6. Vertical Gardens
Stuck with a small space? No stress, just go vertical. Vertical gardens can be grown with a variety of plants from florals, to evergreens and herbs. Think about whether you want colours, a shade canopy, or deciduous plants that will lose leaves in the fall, opening up the space to more sunlight.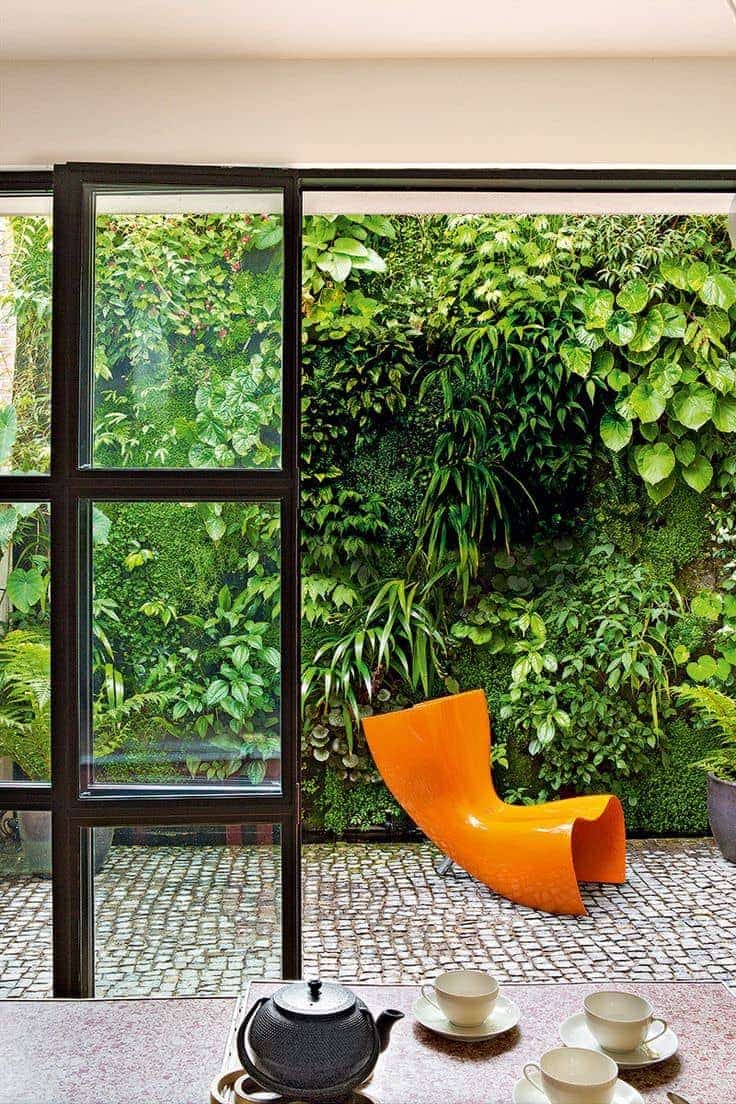 Image via Revistaad.
7. Outdoor living and dining
In summer we all want to live outside right? Well make your outdoor space inviting enough that you actually do. Think about what you need most, and what furniture would suit your lifestyle best. Do you entertain frequently? Perhaps an alfresco dining area would work best, with an outdoor kitchen or BBQ area. Will your family be playing outside all summer long? Maybe think about creating a comfortable, shaded outdoor lounge area.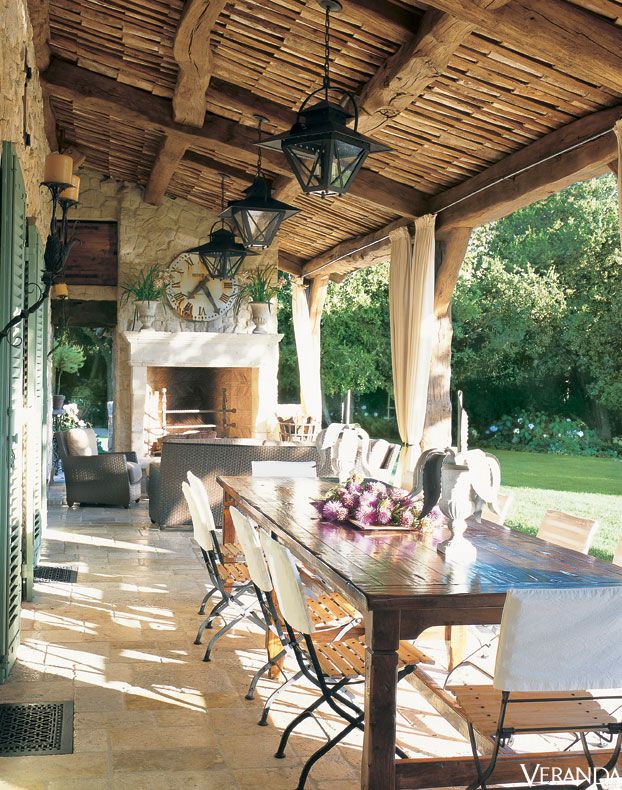 Image via Bloglovin.
8. Mix bold colours
Bright and bold colours are in this year. Think of the blue ocean in santorini mixed with deep purple, lime green or peach. This works both as a block colour or in a pattern with sour green and white to offset the bold blue. Go for coastal and country colour palettes for a real summer holiday vibe.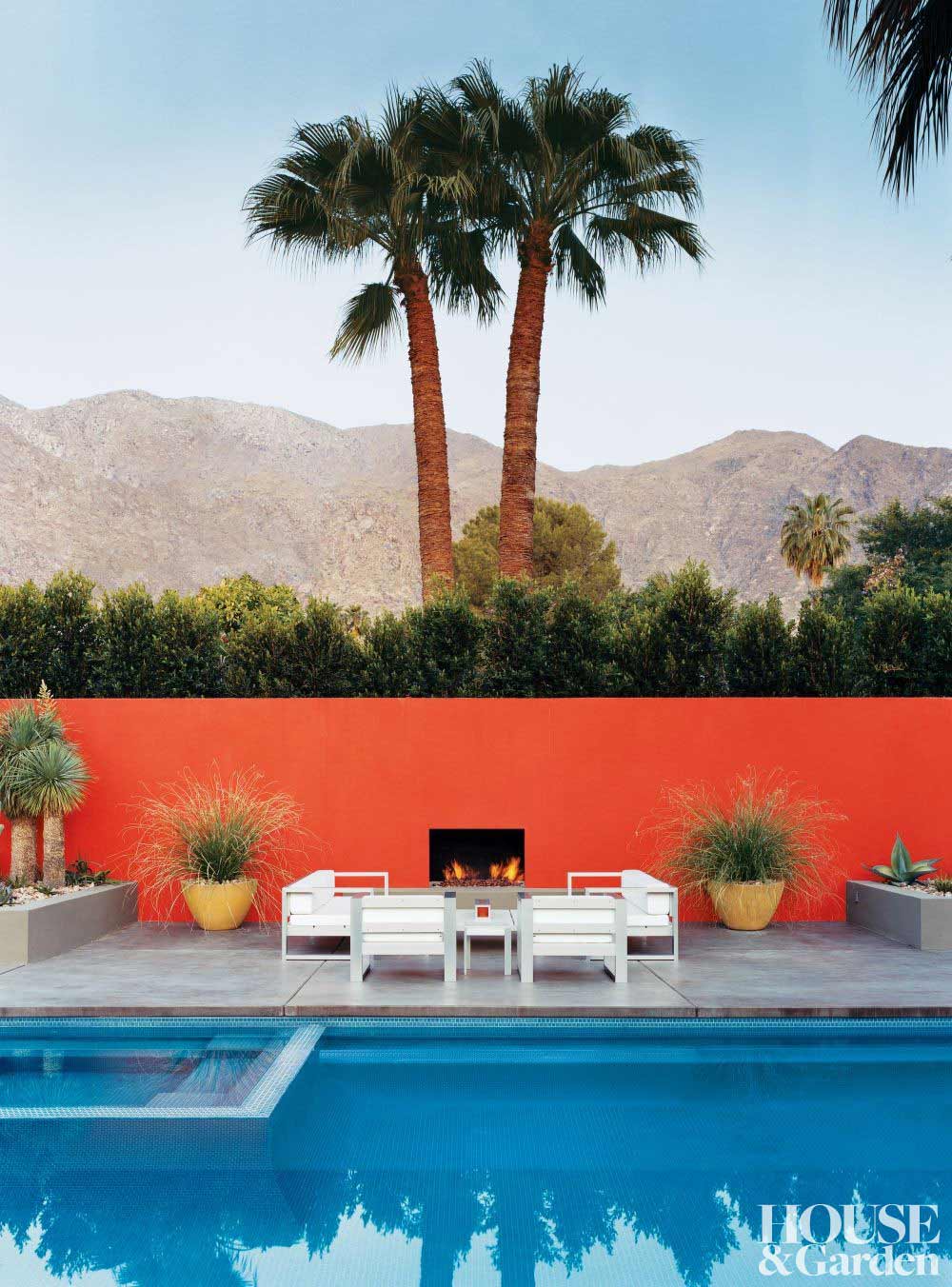 Image via Architectural Digest.

Kevin Pobjie grew up in Sydney and started working in the home improvements industry over 30 years ago. He is married with two children, one boy and one girl, 24 and 20. Kevin started selling awnings, pergolas and sunrooms using Hunter Douglas and Stramit before he started Wizard Home Improvements in Granville in late 2004. He is now licensed by fair-trading to build awnings.