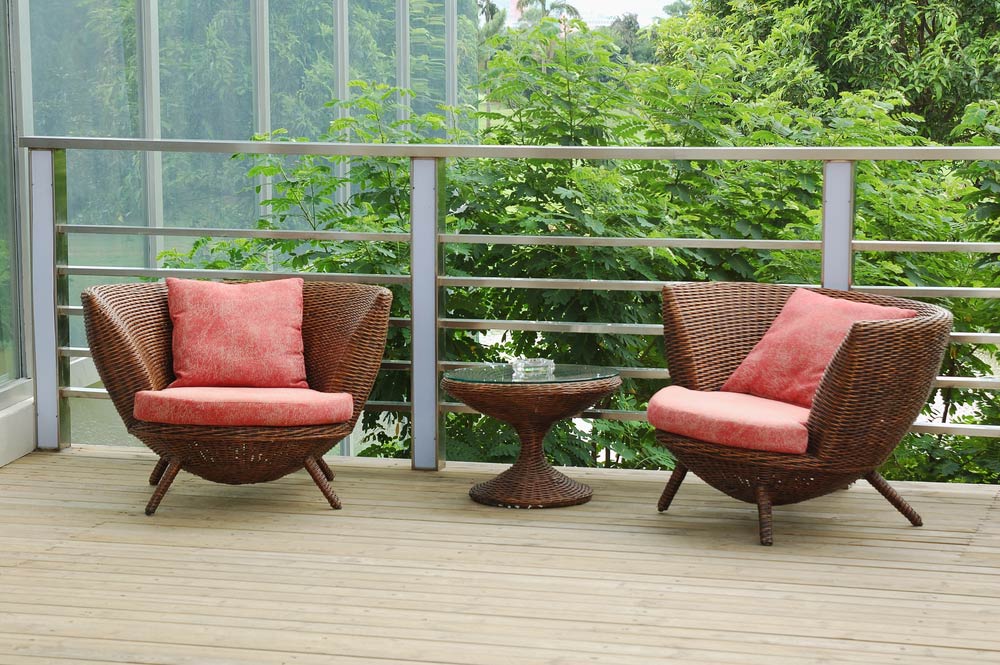 Melbourne might think it's the style capital of Australia, but it hasn't got anything on Sydney. Not only do Sydneysiders know how to dress, they know how to get their homes looking as beautiful as possible. In recent years, many people have started adding sunrooms or Queensland rooms to their Sydney homes, but this has posed a dilemma for many homeowners: what furniture will work best with the sunroom extension while still being stylish?
You generally have three options when it comes to choosing furniture for your sunroom: wicker, PVC, and eclectic. Each works with particular looks and styles of homes:
Wicker:
You might be more familiar with wicker as an outdoor furniture material, or perhaps the odd motel stuck in the 1980s. But wicker furniture does have it's place in the home – you just need to know where and how to use it. Since wicker is a natural material, it works best with styles that have a focus on the natural, or in a sunroom that's a converted patio or deck.
PVC, Plastics, and Vinyl:
Even though your sunroom is protected from the elements, the furniture you choose will still need to be able to withstand strong sunlight and high temperatures. One of the best things about PVC furniture and the like is that it's incredibly light-weight, making it easy to rearrange the room to get the best seat in the house for different times of day. As a general rule-of-thumb, it's also relatively cheap. To match the furniture to your home is incredibly easy as plastic and vinyl furniture comes in all sorts of styles and can be modified with cushions and throws.
Eclectic:
Eclectic furniture is the hardest to pull off. By it's very nature, when something is eclectic it has a wide range of styles and looks. However, if it's done right, you can end up with a truly astonishing room. The eclectic furniture style is not for everyone, and it definitely isn't for every home. If you're going to try eclectic furniture, you'll need to find pieces that are unique but match, and it's best done when the rest of the home follows this style.

Kevin Pobjie grew up in Sydney and started working in the home improvements industry over 30 years ago. He is married with two children, one boy and one girl, 24 and 20. Kevin started selling awnings, pergolas and sunrooms using Hunter Douglas and Stramit before he started Wizard Home Improvements in Granville in late 2004. He is now licensed by fair-trading to build awnings.